Contact Us
Changzhou Del Curtain Wall Co., Ltd.
Address:
6-1,Wang Lin Heng Cui Road ,Henglin town,Changzhou economic development zone,Jiangsu province
Mobile Phone:
13906129986
13921082222
Tel:
0519-88996212
Fax:
0519-83872782
Email:
169067868@qq.com
sale@derllgroup.com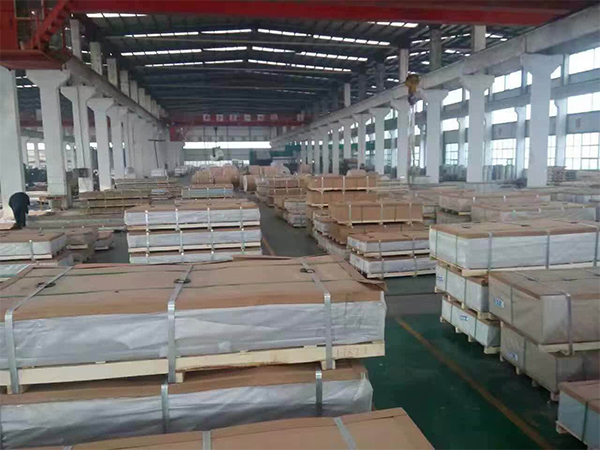 Aluminum plate
Introduction:
Detailed description
Our company has the most advanced high-precision aluminum coil, sheet,tape, foil production line specializing in the production of aluminum alloy 1 series, 3 series, 5 series aluminum sheet ,coil, tape, foil, annual output of 80000 tons, adequate inventory, timely delivery.Mainly use for color coated aluminum coil, aluminum composite panel, metal decoration thermal insulation panel. aluminum veneer, aluminum honeycomb panel, reflective metal roofing panel,corrugated aluminium sheet,aluminum ceiling,Internal and external aluminum plate, aluminum, aluminum ceiling, rolling shutter door, aluminium drowning pipeline, decorative aluminum strip, aluminum pipe packaging, traffic sign brand, aluminum curtain wall, etc.

It also produces other brands of aluminum, the product can be applied to air conditioning foil, condenser, panels, interior panels, electronic foil, medicine foil, food foil, etc.. Has the advantages of reliable quality and low price.
process flow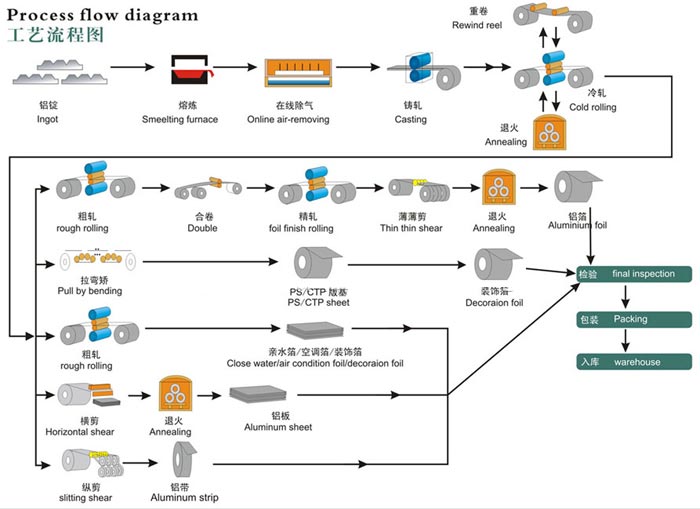 Specification
Series

Alloy

Thickness (mm)

Width (mm)

Temper

Products

1series

1100,1050,1060,1070,

1200,1145,1235

0.1-7.0

≤2000

HO/H111;H12;H14;H16;

H18;H24;H26 ...

Aluminum coil,sheet,tape,strip etc

3series

3003,3004,3105,3005

0.1-7.0

≤2000

HO/H111;H12;H14;H16;

H18;H24 ...

5series

5052

0.1-7.0

≤2000

HO/H111;H14;H16;H18;

H24;H32;H34 ...

8series

8005,8011

0.1-7.0

≤2000

HO/H111;H14;H16;H18;

H24;H32;H34 ...
Product packaging
ID:405mm and 505mm Horizontal packing

Protective film: transparent film, and can be customized according to customer's trademark protection film
| | |
| --- | --- |
| Aluminum coil packaging picture | Aluminum sheet packaging picture |
| | |
Application
1 color coated aluminum coil, aluminum plate, integrated metal insulation board, aluminum veneer, aluminum honeycomb panel, aluminum ceiling and sheet
2 aluminum metal roof, aluminum corrugated board, Internal and external aluminum plate, rolling door, the water pipe, decorative article
3 outside the pipeline aluminum packaging, traffic signs, aluminum curtain wall, aluminum cooking, solar panels, etc.
4 air conditioning foil, condenser, panels, interior panels
Prev:Aluminum coils
Next:铝天花基材